Gone are those days when social media was just entertainment. Now-a-days your social media presence has become a symbol of your identity in the digital world. It has become necessary to use not only to stay connected with family and friends but also to network with people all over the world. Social media has become an indivisible part of our life. With the pandemic break the world started to go online. Our routine is incomplete unless we share our activities on social media.  Isn't it?
Good news is that, as the need for social media is increasing, so is the fun with it. Emerging social apps are innovative enough to entertain us. One such sensational innovation is face swap apps. In recent times face swap apps such as Face app have got a lot of traction as it transforms our face hilariously. People got so excited to see different versions of their own face and share it on social media. In this article, I am going to share 10 best hilarious face swap apps that amaze you by looking at your face.
Let's get started!
1. Snapchat
How can we not discuss the earliest app that introduced face filters to us!
Snapchat is an ocean of filters. When I say Snapchat filters, you might get dog, cat filters in your mind as you get to see them very often.
But! Snapchat does have a Face swap filter. Only thing is that you might have to search for it.
You have to move to the explore section and type "Face swap" to find it.
That is it! You get a filter on camera and you can have fun by clicking your pictures using the filter.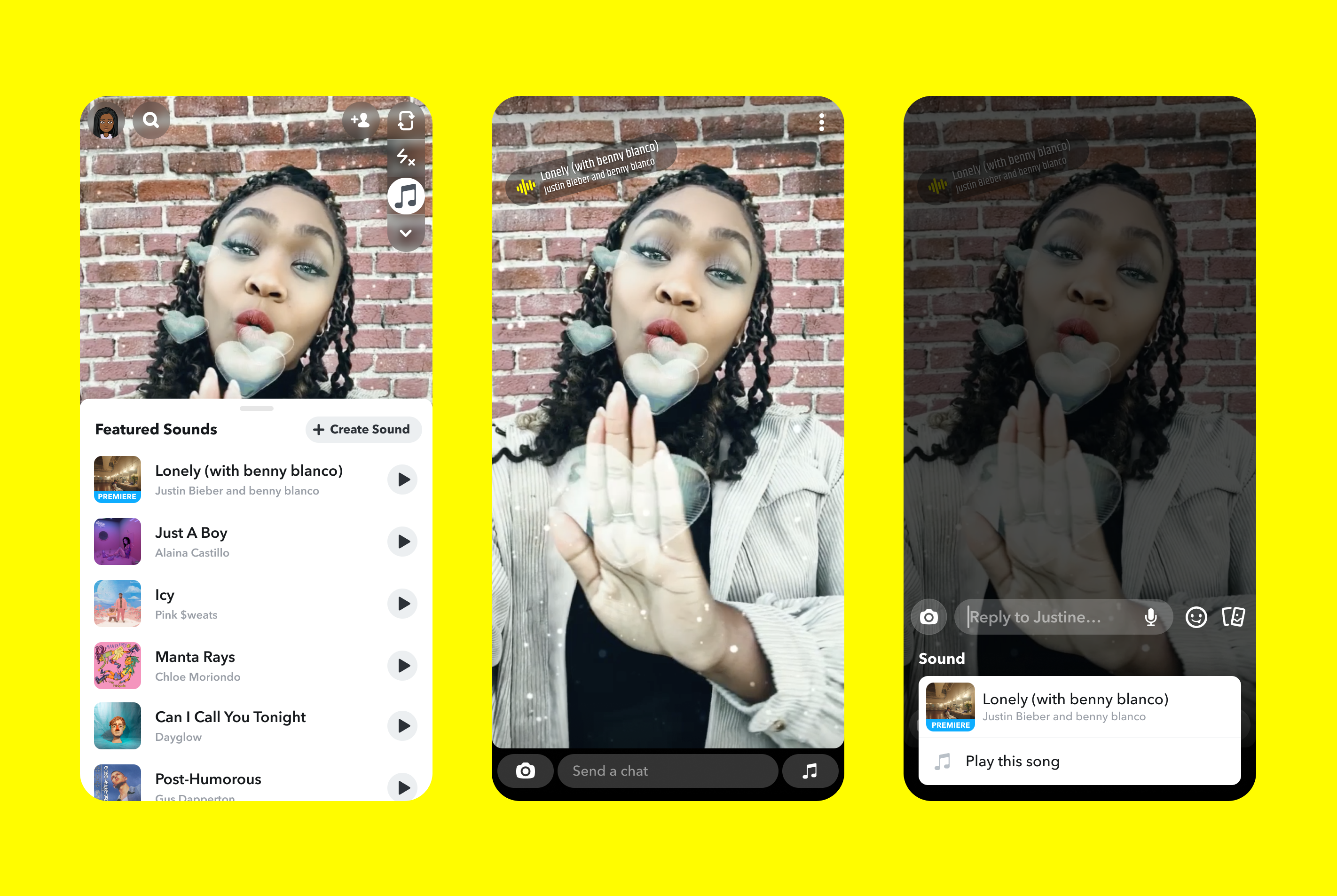 However, Snapchat is not a dedicated Face swap app. It is a multi-purpose social media platform where you can chat with your friends by sharing snaps, you can click a variety of pictures and also you can be a creator and gain followers.
Snapchat is one of the leading social media with 293 million registered users as of 2021. If you are not yet on Snapchat, then I guarantee that you are missing a whole lot of fun. Once you try using it, you will get addicted soon.
2. FaceApp:
If you are even slightly active on Instagram scrolling your feed, then there is a high chance that you would have heard of this app. This app has gone viral as people loved to experiment on their own faces to see its transformations at different ages, probably it gave a feel of travelling back and forth in time!
Face App is a dedicated selfie editor application, where you can apply filters to transform hair colour, skin tone, hair style, gender and many more features. You can have fun by clicking numerous clicks in different styles and see different versions of you.
3. Reface App:
Reface is another popular face swap application. You can use it to swap your face with celebrity faces in videos, memes and GIFs. Reface app was previously known with the name Doublicat. It is one of the viral face swap applications that basically work with deepfake technology. It is one of the advanced and free-to-use applications which use deepfake, face swap and machine learning technologies.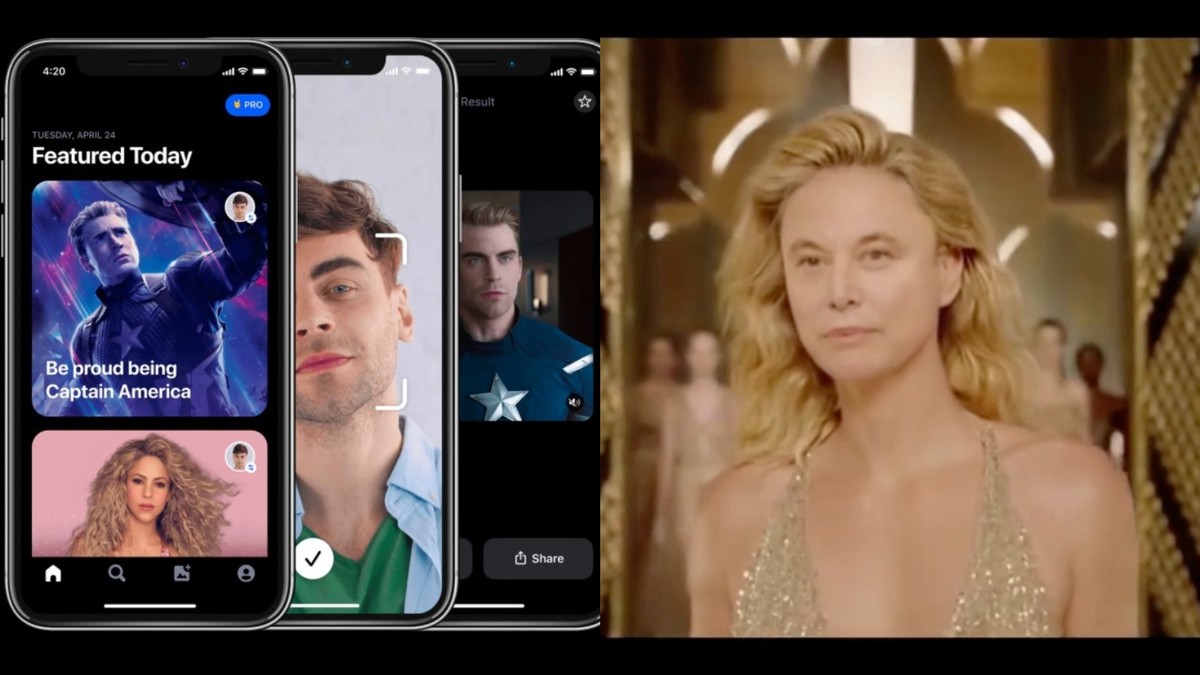 Undoubtedly, the Reface app is fun to use. It is one of the top rated applications with millions of downloads and rating of 4.9/5 on Apple store and 4.7/5 on Google Play Store. This app is gold if you are a memer or video editing enthusiast. Do give it a try.
4. Photo Face swap App:
Photo Face Swap is an app that lets you swap your face with other face present in the same picture. So, you can interchange your face with your dad and see how it looks… Crazy!
Isn't it?
This app can swap up to 6 faces within a photo frame. Clarity in final edit depends on how well the faces are rightly aligned in the initial picture to be edited. The whole process of editing is very simple and intuitive. This app includes special effects like Face Bomb Effect that puts up one face on all the people in a picture, which means you can see multiple yous in a single photo.
Doesn't it sound fun!?
It does. Right!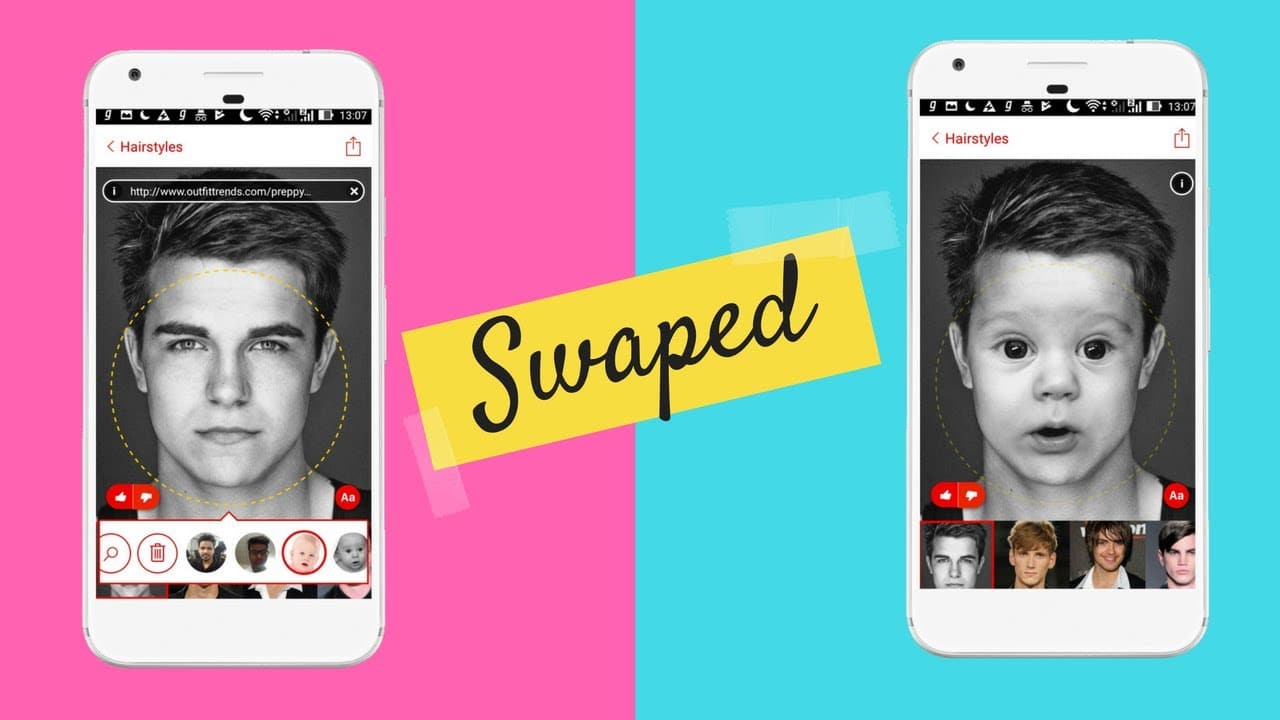 Download the app and have a crazy experience!
5. Face swap booth
This app allows you to swap your face with other faces across multiple photos. You can swap your face with your friends face or any celebrity face as you like. Using this app, you can either manually add faces or you can let the app detect faces manually. You can blend different faces, swap separate parts on the face like you can interchange your eyes with others, you can select the skin tone and so on. You can superimpose your face on the other multiple times. On the whole, you can create new people.
In addition to this swapping feature, the app also has hilarious face masks, advanced & interesting editing tools, and many more. Face Swap Booth is available both in free and paid versions. You can purchase a premium version of this at $2.99 to get unlimited watermark-free face swaps, photo edits and go free.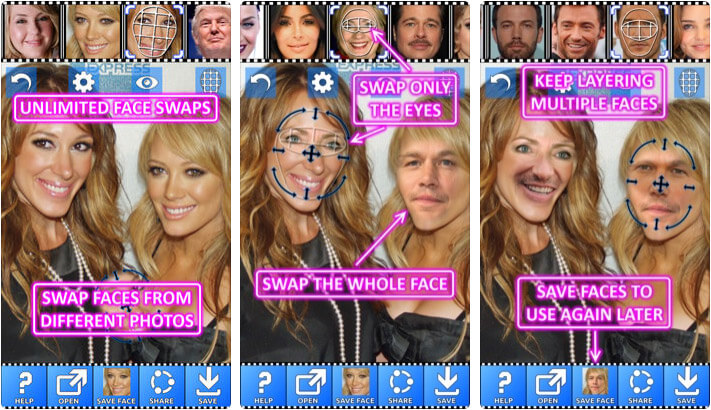 This app makes you spend crazy time with your peeps and get maximum fun.
Conclusion
These are 5 best and unique face swap apps which you can download for free and have fun. However, there is a complaint that dedicated face swap apps like Face App, Reface App and others store your personal data on cloud and use it to bring developments and updates in the app. But, these apps claim that your data is safe as they don't store the data for a long time or misuse it or sell it to third parties. However if you are concerned about your data privacy, do read the app terms and conditions carefully before you start using the app. All the mentioned apps are top rated and already being used by millions of users, so you can consider trying them. Once you try them, let us know which one is your favourite app in the comment section.