Often people look forward to know the steps to unban someone on Discord, for this, we have listed down a few of the ways by which you can easily do it without any trouble or inconvenience. But before this, it is important to know a few of the details.
Why Does Discord Ban Users?
Discord ban users when the user is posting a lot on Discord or they are creating trouble for other users. Thus, by banning them, Discord saves quiet users from their wrath.
Steps to Unban Someone on Discord
Today, we have listed down a detailed process by which you can easily get rid of the issue. You need to follow all the steps carefully to unban someone on Discord successively, to do this, you need to do the following-
Step 1: First of all, you will have to launch the Discord app from your computer or other devices.
Step 2: Now head over to the server where you would like to unban a user or a bunch of users.
Step 3: After that, you have to click on the server name from the top corner.
Step 4: Then go to the Server Settings.
Step 5: Next, go to the bans option.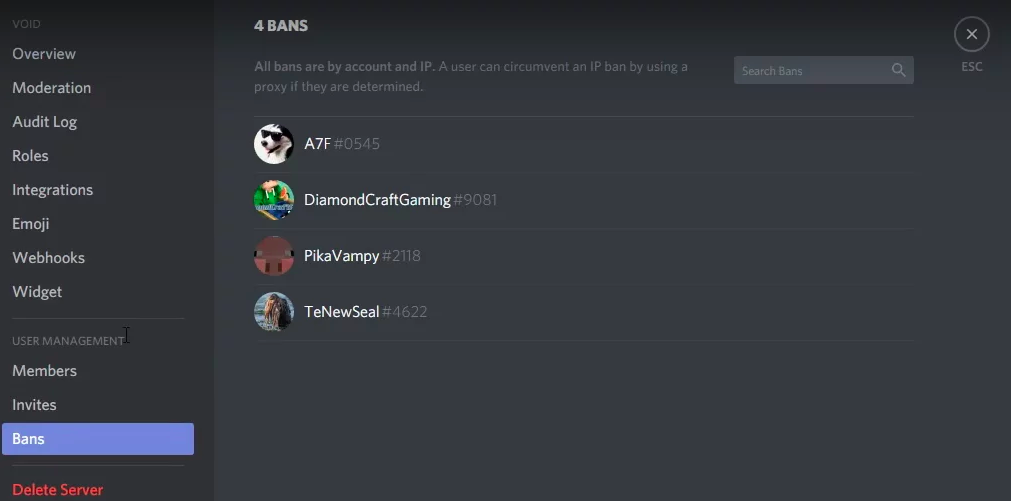 Step 6: Over here, you will find a list of all the users whom you have banned from the server.
Step 7: Next, you have to look for the user whom you want to block. If you cannot find the user, then use the search box for the job.
Step 8: Next, click on the user's name, and you will find a popup.
Step 9: Finally, click on the "Revoke Ban" button, and you are all done.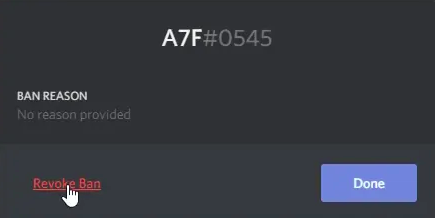 Thus, by following the steps laid down above, you can unban someone of Discord very easily.
How long does a discord account ban last?
You need to keep in mind that the ban on Discord does not last for a longer period of time i.e. it is not permanent but temporary. But if you are making a great trouble, your account can be banned permanently too.
How do I stop getting banned from Discord Servers?
To avoid being banned on the Discord, you need to avoid certain things like do not post a lot of things at the same time. Do not try to hack someone else's account and obey all the rules and regulations relating the same.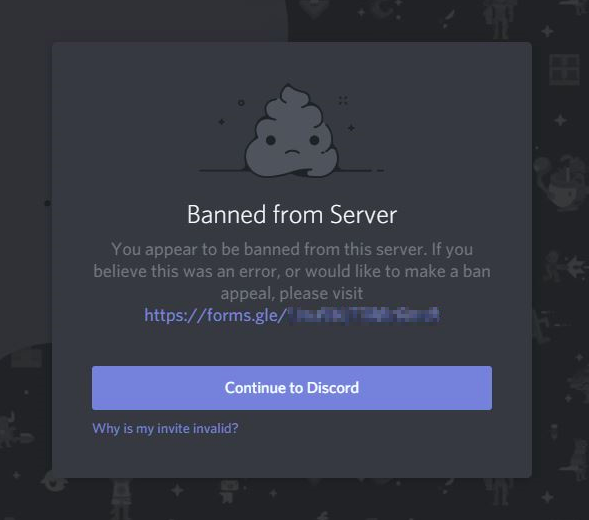 My Discord account is disabled? How can I enable it again?
In such situation, you need to contact your Discord customer care support to seek assistance from them. Either they will let you know the steps to enable your account or they will themselves enable your Discord account.
Conclusion
So, these are some of the details regarding banning and unbanning on discord. You need to make sure to follow each and every steps carefully so that you do not have to face any problems in the future too. Also, make sure to not post must on Discord or create trouble to other users so that your account is not disabled or is unbanned by the Discord.