Comcast Cable Communications subsidiary Xfinity is one of the largest ISP in the US. Providing its services for more than five decades, this ISP also earned its 2nd rank worldwide. However, in recent times, there have been certain reports of "Xfinity Error Code XRE-03007" as in the Suspended Mode error on the TV connection. XRE- 03007 also known as the 'Something's not quite right' error.
When this error occurs, you will see the following message:
"Something's not quite right.
What does this error do, you ask? It renders the user unable to stream television when the error and pressing buttons like 'Refresh' on the TV remote won't help you any longer. How to get rid of this? We'll show you how this error and also give you viable solutions to fix it. Make sure to go through our article step by step.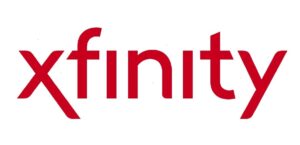 What Causes the "Error code XRE-03007"?
After thorough investigation and analysis of numerous reports from multiple users, we found the reasons that triggered it and we listed them below.
Outlet Not Assigned: In a few scenarios, the trigger cause for this error is that the outlet you use to stream television isn't assigned to your account. TVs and Modems as outlets and if they are not assigned to the serial number of the television, it can cause an error. These outlets are by official  Comcast Customer Support Offices.
Pending Payments: This error can if there is a pending or outstanding payment and your TV services have been cut off. After making your payment, the services will and the error will go away.
Solutions to fix the Error Code XRE-03007:
After you've understood what causes the problem, we'll now move on towards the solution of the aforementioned error.
Restarting the Devices-
The error might be if the launch configurations. But if you restart the devices, the error might go away. For that all you have to do is:
Unplug the TV, STB(Cable Box) and the internet modem out from the socket.
Press and hold the power buttons on the devices for 30 seconds.
The power button on the cable box
Plug the devices back in and wait for internet access.
Turn the TV on and check to see if the issue persists.
If these solutions still don't work for you, use the Contact Us button to get assistance from the technical team. Hope these steps help get your entertainment back up and running.
Visit xfinity.com/myaccount or the Xfinity My Account app for important account information.
Read Other Blog:
Destiny 2 Error code- Anteater